Welcome
Yes, we are open – yes, we have a notary.  No, there is no charge for that.
New York State Department of Labor IAS notices
All employers in NYS will be receiving an unpleasant letter from NYS DOL saying that they are "underpaid" for Interest Assessment Surcharge (IAS).  This does not mean that the employer has made an error in paying their payroll taxes.  It actually is about the Federal loan to NYS for unemployment which is far larger than normal.  This additional tax will allow NYS to pay the interest on that loan and has not been exacted since 2015.  While the letter gives very little information and there is very little current info on their website, we know from history that this should be paid by check by the employer, not deducted from employee pay, and probably by paid by August 15th.
From NYS website https://www.tax.ny.gov/pdf/publications/withholding/nys50.pdf 
"Interest assessment surcharge (IAS)
When a national recession occurs, states may have to borrow money from the federal government to meet unemployment insurance (UI) benefit obligations. When regular employer UI contributions are insufficient to repay the federal loan in time, the law requires the Commissioner of Labor to levy an interest assessment surcharge at a rate sufficient to pay interest due. In 2013, Governor Cuomo signed into law a major reform to the State's Unemployment Insurance System.
Included in the law was a mechanism to pay back the federal loan faster as well as add fund stability and, therefore, predictability for employers. Due to the success of UI Reform, New York has not imposed an interest assessment surcharge since 2015."
Homeowner tax rebate credit (HTRC)
Many of our clients have already received this check from New York state.  Yes , it is for real.  Please deposit it and keep the stub with your annual Tax paperwork.
"The homeowner tax rebate credit is a one-year program providing direct property tax relief to nearly three million eligible homeowners in 2022.
If you qualify, you don't need to do anything; New York will automatically send you a check for the amount of your credit.
They've already started mailing checks and expect to mail most in June. If you don't receive your check by early July, you can expect to receive it before your school tax bill is due. Their contact center cannot provide you with a specific timeframe."
https://www.tax.ny.gov/pit/property/homeowner-tax-rebate-credit.htm#:~:text=The%20homeowner%20tax%20rebate%20credit,the%20amount%20of%20your%20credit
————————————-
This website exists to provide clients and potential clients with information concerning our firm and our unique, low-pressure approach to personal and professional services. We have an excellent client-retention rate, and we are extremely proud of the high-quality services that our firm provides.
Please, feel free to browse our website to see the services we offer as well as the many helpful resources we provide. When you are ready to learn more about what we can do for you, we encourage you to contact us at 845-802-0371.
Who We Are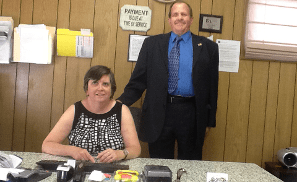 Marianne E Wood-Jensen is a full-service accounting firm in Kingston, New York. M Wood Jensen is also an enrolled agent with the IRS and QuickBooks Pro Advisor. With over 20 years of experience in accounting, bookkeeping, and tax services, we have the answers you need at a price you can afford. Our extensive array of tax services includes tax preparation and all aspects of accounting for your business or nonprofit organization.